Auld Earlston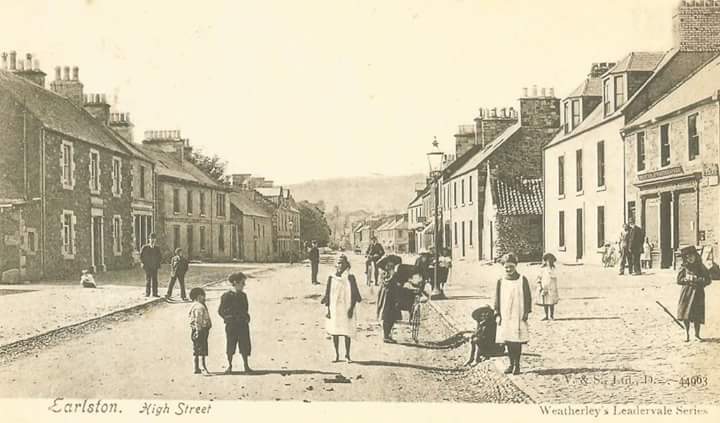 We collect photographs & other information on Earlston's past, record memories from older residents on growing up in the village, and hold an annual slide show and photographic exhibitions at events such as Earlston Civic Week and Earlston Community Day.
Our Aims: To gather and preserve the history of Earlston and its residents for future generations.
Suitable For: All age groups who share an interest in local history and in the village's more recent past.
Key Contact: Mrs Sheila McKay
Blog:


Email:


Facebook:


Tel: 01896 848240
Resources/skills willing to share: We are happy to share knowledge, provide speakers and mount exhibitions from our photographic collection.
Borders Pet Rescue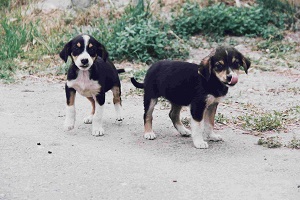 Borders Pet Rescue is a small non-profit, registered charity dedicated to the care and re-homing of dogs, cats and small animals. We take in dogs, cats and small furries that are no longer able to be looked after in their present homes for whatever reason. We receive no funding and rely totally on donations from the public to fund our work.
Key Aims:
To promote responsible ownership of domestic pets and encourage kindness and humanity in their treatment.
To encourage the neutering of all pet animals not intended for breeding.
To encourage the vaccination and booster injections of pets.
To endeavour to assist existing individuals and organisations in the Scottish Borders area which have similar objectives to Borders Pet Rescue.
To give (as lies within Borders Pet Rescue's powers and resources) shelter and care to domestic animals and wildlife, with due regard to the appropriate legislations and actively seek to re-home the former and rehabilitate the latter as appropriate.
To be available when required to give advice and help concerning animals in the Borders.
Suitable For: The general public.
Key Contact: Lee-Ann Lackie
Email:


Twitter:


Website:


Facebook:


Tel: 01896 849090
Address: Borders Pet Rescue, Craigsford, Earlston TD4 6DJ
Opening Times: We are open daily, 8am - 8pm by appointment.
Costs: Please see our website for rehoming fees.
Resources/skills willing to share: We are available to educate the public, especially the young, on issues of pet welfare and to help increase the public's awareness of its responsibility towards animals in society. We welcome all kinds of people, of all ages, backgrounds and abilities, to volunteer with our charity. Our starting point is that you share our love and respect for the animals in our care.
---
Earlston Chess Club
Provides an opportunity for people to enjoy an evening of social recreation and to master the challenge of chess with like-minded enthusiasts.
Key Aim: To promote the game of chess and to highlight the values which chess can give to young and old alike.
Suitable For: All age groups are welcome to attend the club, from Primary School pupils to Senior Citizens, no matter their level of competence. Beginners wishing to learn this fascinating game would benefit from the knowledge passed on from more experienced players.
Key Contact: George Birbeck
Email:


Tel: 01896 849418
Address: 6 Queens Way, Earlston TD4 6EY
Opening Times: The Chess Club this year (2022) is open from September 7 through to the end of March. It is held on Wednesday evenings in the Church Hall Lounge from 7.00pm until 9.00pm.
Costs: There is no annual subscription at present, people pay on the night when attending. The cost is £2.00 for adults and £1 for under eighteens.
Resources/skills willing to share: All equipment such as boards, pieces, clocks and score sheets are provided by the club as well as trophies and medals for competition winners. A demonstration board is also available for tuition and coaching of less experienced players given.
Other Information: New members are very welcome and if more adults were to join the club we could perhaps raise a team to compete in the Border Chess League which at present is struggling for member teams. Not only would this raise Earlston's profile as a noted chess-playing community, it would also help to promote chess more widely in the Borders.
---
Friends of Thomas the Rhymer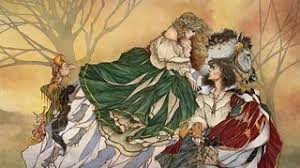 Primarily, we promote the legend of Thomas Learmonth (the Rhymer) of Ercildoune and try to instil the importance of his place in Scottish history; in fact and folklore. This we do in leaflet form, via our website, through educational talks to schools, historical societies and to members of the public in general. Our information is distributed worldwide and the response and requests for information, equally, is worldwide.
Key Aims: We hope eventually to establish a "Rhymer's Trail" from Rhymer's Stone near Melrose, to Earlston. We hope to enhance, and thus preserve, the ruins of Rhymer's Tower for the benefit of future generations. We plan to erect a memorial and interpretation panel in the gardens in Earlston square, alongside the bust of his descendant, the Russian poet, Mikhail Lermontov.
Suitable For: Our current members range in age from 18 to 80; likewise, we provide information for any interested party within that age group. We attract interest from historians, folklore enthusiast, authors, and film makers.
Key Contact: Gwen Hardie
Email:


Website:


Facebook:


Address: Hazeldean, High Street, Earlston TD4 6BS
Opening Times: Available to be contacted at all times.
Costs: We do not charge for general information, but for an hour long power point presentation on Thomas the Rhymer, to groups, i.e. historical societies, we ask that a donation be made to the Friends of Thomas the Rhymer group
Resources/skills willing to share: Any information on local history, mainly connected to Thomas the Rhymer, we are willing to share.
---
Youth Project

Beyond Earlston runs every Wednesday during term time to provide fun and educational activities for young people in the community. Previous activities have been arts and crafts, sports evenings, litter picking, fundraising activities, games nights, quizzes and games.
Key Aims: To provide a safe space for young people to come together to participate in a variety of fun and educational activities.
Suitable For: BE is open to young people aged 10-18 but our main age group attending is 10-14.
Key Contact: Susan Law
Email:


Twitter:


Facebook:


Tel: 07729 538928
Address: Takes place at Church Hall in Earlston - Contact address is c/o Langlee Complex, Marigold Drive, Galashiels TD1 2LP
Opening Times: Runs on a Wednesday evening from 7- 8.30pm.
Costs: £10 per year to become a member and this cost goes towards the hall rental and resources for the club. There is a weekly cost of £1.00 which helps provide a snack.
Resources/skills willing to share: We have access to a variety of resources - eg a projector and screen, disco lights, sports bag.
Other Information: If you are interested in joining the club or to find out more information please get in contact through the details above.
---
Rusty Rhymers Bike Group

Sessions can start with coach led exercises and games in a playground and gradually develop to rides around local paths and quiet roads.
Key Aim: The main aim of group is to have fun with like minded cyclists whilst becoming confident bikers who feel able to join rides with the Rhymers Riders cycling group.
Suitable For: People who haven't been on a bike for a while and/or who are looking to build up a bit more confidence in their cycling.
Facebook:

---
Thursday Lunch Club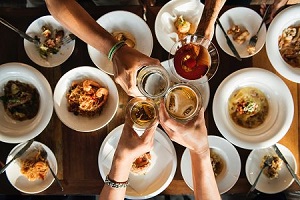 Lunch Club that offers lots of fun and entertainment, together with a lovely two course meal followed by tea and biscuits.
Key Aim: Social interaction. Come and have a pleasant lunch and meet and chat with a friendly group of people.
Suitable For: All those who are 60 or over in the area who like to 'shoot the breeze' while having a tasty lunch.
Key Contacts: Harry Cummings/Jean Walker
Email:


Tel: 01896 848899/01896 848148
Address: Hanover Close, Earlston TD4 6JD
Opening Times: Thursdays - 11am until 2pm.

---
Fitness Club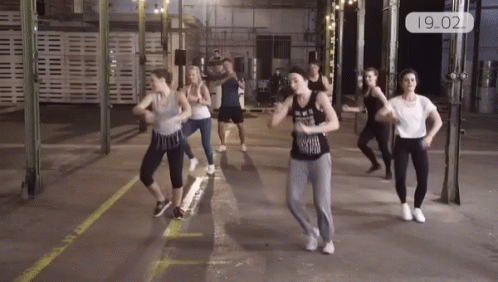 Over 70s Fitness Club "Use it or Lose it" from 5-6pm every Monday in the Church Hall followed by Pilates for all 7-8pm.
Address: Takes place at Church Hall in Earlston
---
Wednesday Club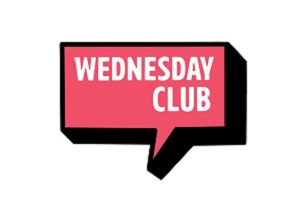 Over 50s meet every other Wednesday in the Church Hall 2-4pm. Afternoon tea/coffee with sandwiches and scones. Interesting talks from guest speakers and lots more. Trips out and about with Summer and Christmas meals too. All welcome not just Earlston residents. Come and have fun with friendly folk.
Address: Takes place at Church Hall in Earlston
---
Walking Club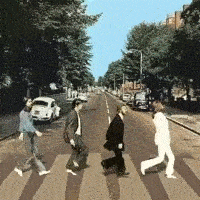 We meet every Thursday at 10am by the Vets opposite the Swan pub in the Square for interesting walks locally and sometimes further afield. Usually followed by coffee, scones and a chat in the Apples for Jam cafe.
Address: The Square
---
Earlston Camera Club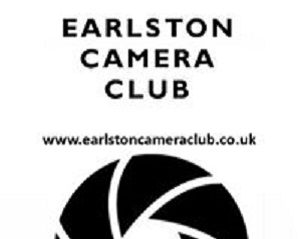 Whatever your camera, whatever your experience, you are warmly invited to enjoy the work of guest presenters, learning from them and each other to improve the art of taking images for pleasure.
Suitable For: Any one welcome from 14 yrs to 114, any ability, you just have to have an interest in photography.
Key Contacts: Linda Ovens - Secretary, Allan Drummond - Chair
Email:


Website:


Facebook:


Tel: 0777643 6668
Address: Takes place at Church Hall in Earlston - Contact address is c/o Langlee Complex, Marigold Drive, Galashiels TD1 2LP
Opening Times: Meetings fortnightly from beginning September to April, normally on a Thursday evening, check Syllabus.
Other Information: / Under 18s free 18+ Full membership £20 evening guest £2
---